Why train with our Solid Work team in Indore?
SolidWorks is a 3D CAD software tool that transports all tasks involved in product development into the visual and electronic 3D world for better collaboration. With its intuitive interface, and a wide range of specialized and compatible products to support all design and engineering functions, SolidWorks promises to Solidworks main idea is user to create drawing directly in 3D or solid form. From this solid user can assemble it directly on their workstation checking clashes and functionality of it. SolidWorks is a solid modeler, and utilizes a parametric feature-based approach to create models and assemblies.
Why should you learn ?
3D modeling is being preferred not only by customers, but also by engineers and designers because they offer many advantages over the traditional 2D design. So, you need to learn 3D CAD, and SolidWorks is one of the widely used 3D CAD tools in the industry. SolidWorks can help you convert your ideas into product designs quickly, and effectively. Even without having any prior experience in animation, you as an engineer or designer can produce an animated movie of your 3D product design almost instantly. This will help you communicate your product ideas better to a non-technical person.
SolidWorks comes with libraries of over one million pre-built or pre-designed components, so you don't have to re-design industry standard components – like screws, nuts, bearings, etc. SolidWorks is focusing on growing a community of designers/engineers who are actively publishing their drawings online. There are millions of 3D drawings available for you to use or get inspirations.
Solid Work
Duration 45 day's
Course Content of Solid Work Training in Indore
Course Content

Introduction Solidworks
Interface Navigation
Sketching
Creating Parts & Drawings
Using Visualizing Techniques
Working with Part Configuration
Editing & Evaluation
Building Efficient Assemblies
Creating & Using Libraries
Using hole Wizards & Tool Bar
Working with Drawings Views
Using Annotations & Symbols
Using Layers, Line Fonts & Colors
Animating with Motion Manager
Sheet & Metal Designing
Course Content ( Advance )

Generate model in solidwork
SimulationXpress for static and thermal analysis environment
FloXpress for flow analysis environment
Postprocess for review results
Define material for analysis
Define fluid property for flow analysis
Define boundary condition
Define loading condition
Define inlet, outlet and wall for flow analysis
Run for solving matrices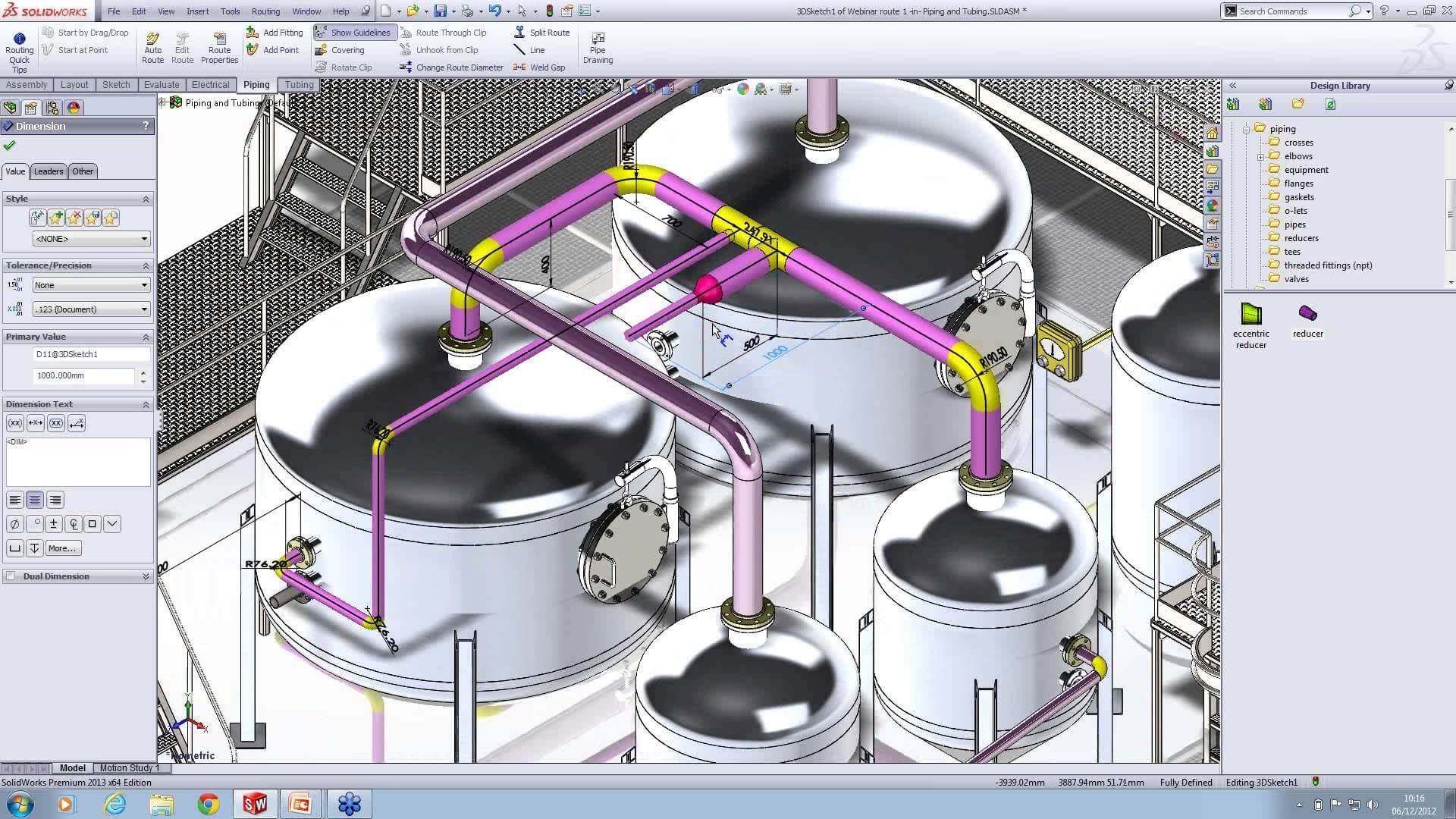 Our Industry ready courses
Future Multimedia Offers 40+ Job Oriented Courses Discover the Best Course that Suits You